Image Attributes Pro version 4.1 and later includes a meta box in the Post, Page and WooCommerce Product Editor.
This is very similar to the Meta Box in the Media Library.
You will find the meta box on the right side of the post, page or WooCommerce product by default. Refer the screenshot below.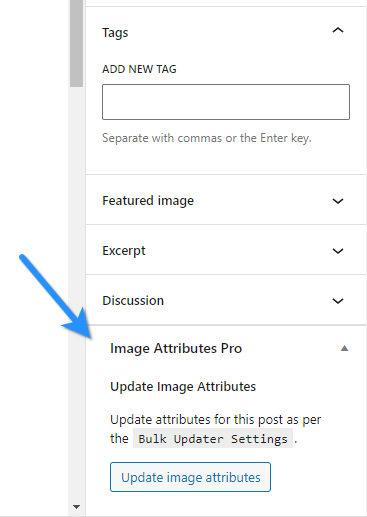 Update Image Attributes
Clicking the Update image attributes button will update the attributes of that specific post or product as per the Bulk Updater Settings of Image Attributes Pro.
Was this article helpful?
Yes, thanks! 👍
Not really 👎