One of the common questions that is asked about Image Attributes Pro is if it can bulk update image attributes for WooCommerce products.
The answer is yes!
WooCommerce products are simply WordPress custom post types and since Image Attributes Pro is designed to work with custom post types, it can bulk update the image attributes such as alt text, image title, image caption and description for WooCommerce products.
Using WooCommerce Product Name For Image Attributes
Another related question that is asked frequently is if this plugin can set the product name as the image alt text, image title and other attributes.
Again, the answer is yes!
Product name for a WooCommerce product is the same as post title for a normal WordPress post.
So in the plugin settings when it says "Use post title as alt text" it means "Use product title as alt text" and so on.
Refer the settings screenshot or the demo video below for more clarity.
What About Featured Product Image?
The attributes for the featured product image are fetched by the theme from the media library. Since Image Attributes Pro bulk updates image attributes in the media library as well, the featured product image will also benefit.
Most good themes add image attributes for the featured product image. In case your theme doesn't please ask your developer to edit the theme template to use the image attributes from the media library.
Configure Image Attributes Pro For WooCommerce
Since WooCommerce products are custom post types, no special configuration is needed. Just configure the WordPress plugin just as you would for normal WordPress posts and pages.
These are the options you might want to consider in Image Attributes Pro settings.

You can use a combination of custom attribute tags to create every image attribute.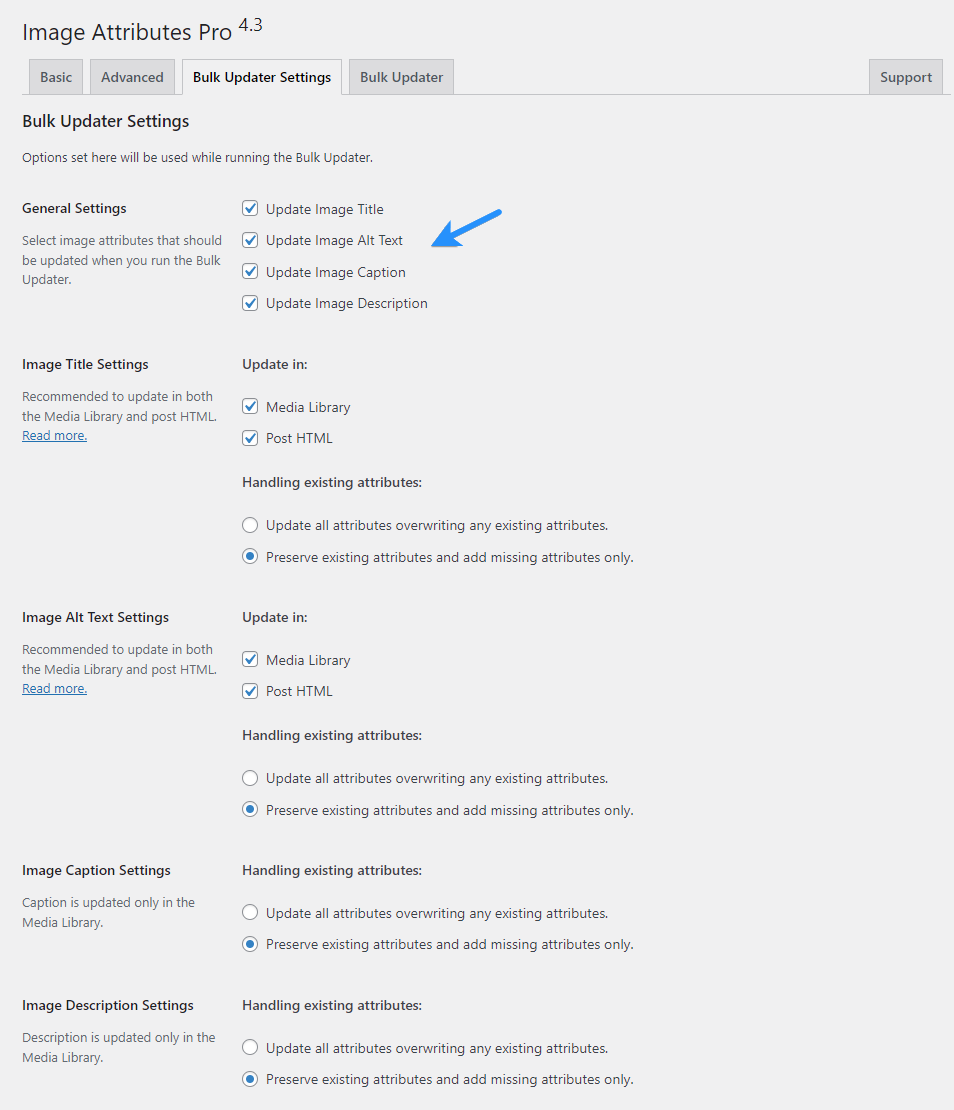 Update Image Attributes When Importing Products Via CSV
Image Attributes Pro starting with version 4.1 is compatible with the product importer of WooCommerce.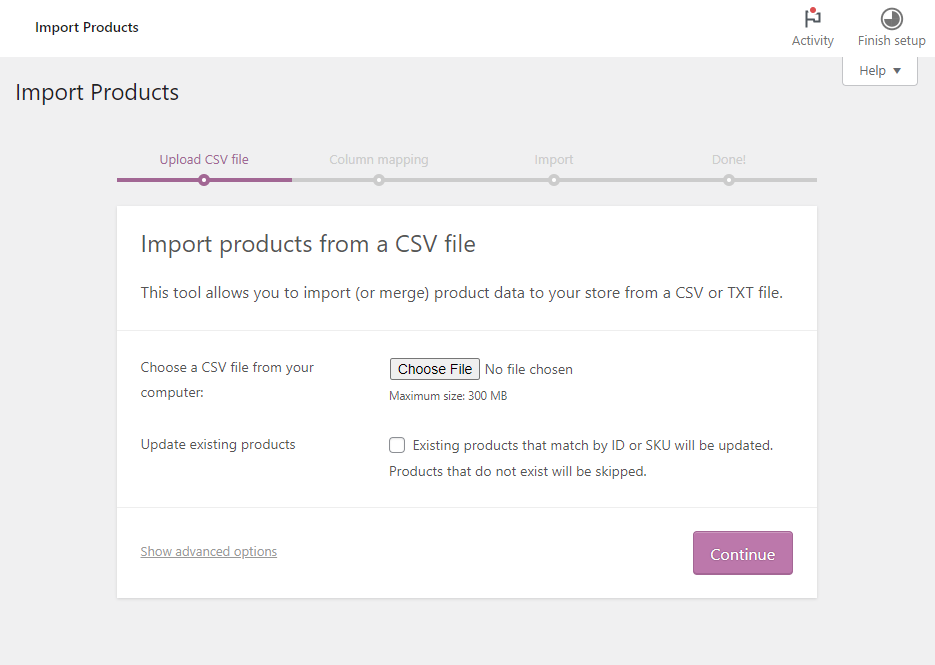 When using the product importer, Image Attributes Pro will automatically update the attributes of images in the imported product using the settings specified in the Bulk Updater Settings tab of Image Attributes Pro.
Sounds Good. How Can I Get Started?
Checkout Image Attributes Pro and the pricing plans. If you have any more questions, please do not hesitate to get in touch.
Was this article helpful?
Yes, thanks! 👍
Not really 👎